8 unique, craft beers to choose from. Our draft selection rotates weekly. Please ask your service associate for what is on tap!
Draft Flight $12
Choose any 3 drafts, served in 7 oz. glasses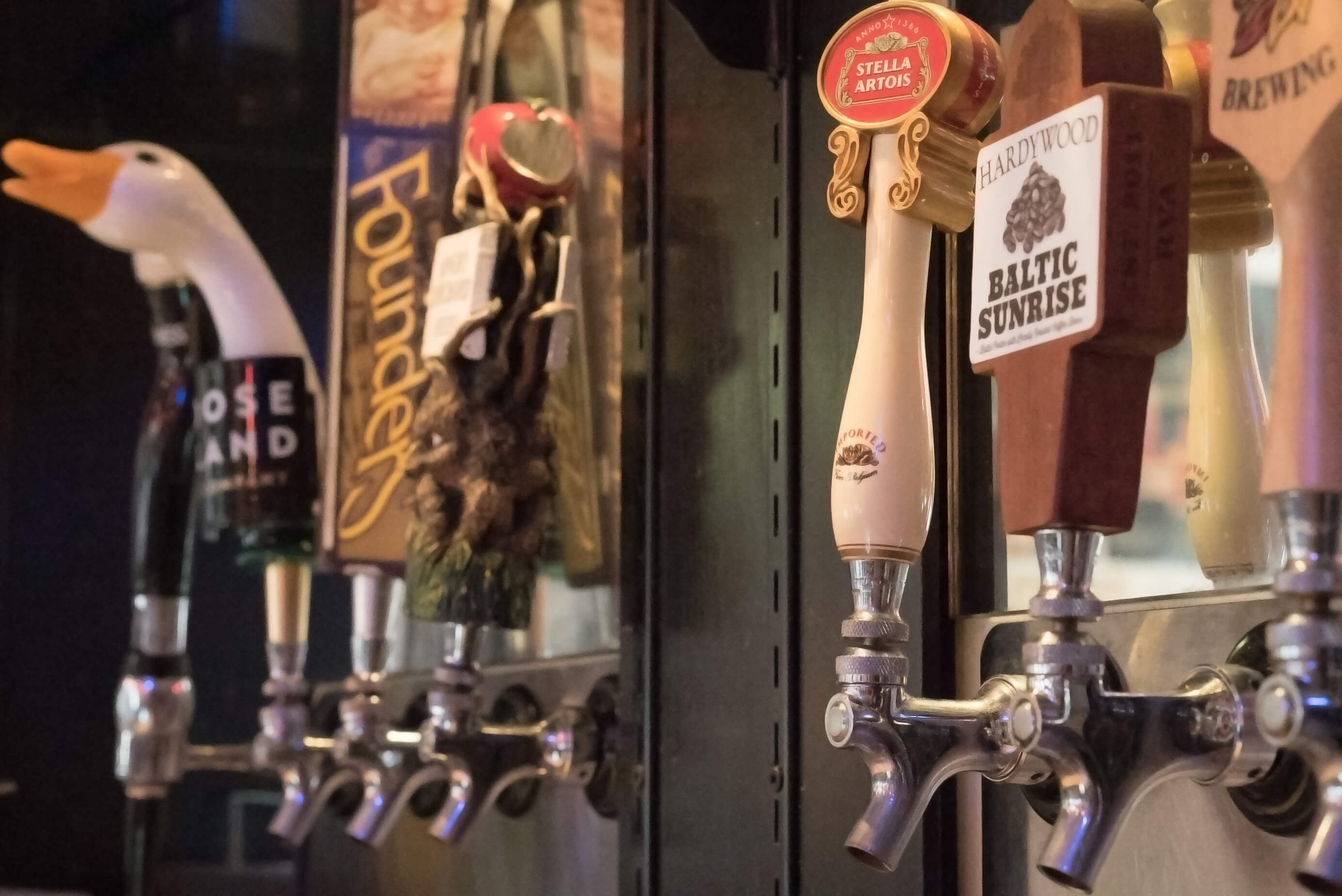 Melle, Belgium, Style: Belgian Strong Ale ABV: 8.5% The particular character and the unique taste of "Delirium Tremens" result from the use of three different kinds of yeast.
Bedford, England, Style: English Strong Ale ABV: 5.2% This dark golden colored ale hugs the palate with great intensity. Its malty aroma is complemented by the gentle nose of Banana.
Kelheim, Germany, Style: Weizen Bock 16.9 oz. ABV: 8.2% Dark-ruby colored wheat doppelbock with a creamy fine head.
Fort Bragg, California USA Style: Imperial Stout ABV: 9%
Chimay Bleue (Blue) / Grande Réserve
8
Chimay Bleue (Blue) / Grande Réserve, $8 Baileux, Belgium, Style: Belgian Strong Ale ABV: 9% Chimay Blue is principally distinguished by its character of a strong beer.
Anderson Wild Turkey Bourbon Barrel Stout
$14
California USA 22oz. ABV: 6.9%
This luxurious stout has a deep ebony hue and a beautiful mahogany head. The woody, vanilla-like notes imparted by the barrels mingle with aromas of fresh baked bread, toffee, and espresso and envelop the rich chocolate and roasted barley flavors with a fine bourbon character
Arrogant Brewing, San Diego County, California USA 16oz. "This is an aggressive ale. You probably won't like it. It is quite doubtful that you have the taste orsophistication to be able to appreciate an ale of this quality and depth…ABV: 7.2%"
Lagunitas A Lil' Sumpin' Sumpin' Ale
$5
Petaluma, California USA. A truly unique style featuring a strong hop finish on a silky body. A filtered pale wheat ale that is great for both IPA and wheat beer fans.
Belgian Abbey-Style Blonde Ale ABV:6.2%